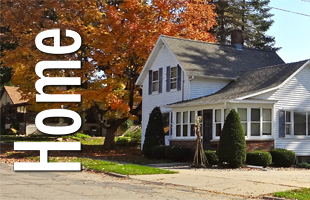 NOTE: Please read this post to learn more about our recent crash, redesigned website, and our archived posts. Thanks!  ~Ed.
We've scoured our hard drives, searched our favorite sites, plumbed the depths of social media, and mined our creativity to provide an eclectic mix of content. We think you'll find us informative, opinionated and – at times – a little bit weird.
You are invited to comment directly on our articles, or use our email form to the left.
You can find your favorite posts by exploring our main categories in the title bar, browsing our recent posts found below, or using our search box in the left column. Enjoy!
###
#QuestionOfTheWeek, #FutureFail, and phone answering robots!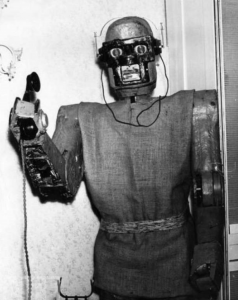 A ground breaking DiY video about getting Easter Eggs the easy way. All you need is a stout spear and a thirst for blood.

A classic staple of the American Midwest and South, these fluffy biscuits serve as a wholesome accompaniment to any meal of the day.
Mabel makes whisker biscuits, Jack finds three's company, and Chick questions Uncle Dick's religion.
This is the 3rd and final installment of our classic How-To series, the World Chocolate Masters. This episode goes behind the scenes to learn how a competition like this is judged, how contestants deal with tragedy in the kitchen, and (of course) who won!
Scott Walker invited a sex offeneder to his State-of-the-State and then tried to weasel out of it. Kind of like the time he appointed a guy and his sex-offender boyfriend to a veteran's fund board where they embezzled thousands of dollars. Walker is a total sack of crap.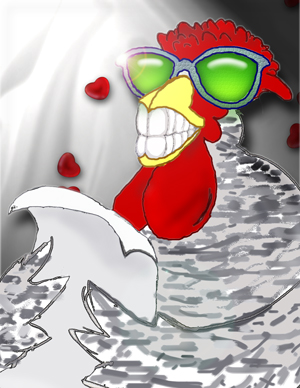 Uncle Dick Alt-Rocks it with LEVI, engages in dirty kumquat talk and tells his NIECE about her mother's Grey behavior.
Posted in

Advice, Comedy
Tagged

advice, chicks, comedy, Funny, humor, music, rocking it, romance, sex, uncle dick
Leave a comment
In this episode we meet two of the contestants in the WCM; a seasoned competitor and master at chocolate sculpting and a first time competitor trying to make a mark in what has been a man's world. A tense battle between Experience and Youth ensues and culminates in tragedy in the kitchen!
This soon-to-be award winning chili wowed guests at a recent chili-tasting party my wife and I hosted. With no beans and no tomatoes, it's a dish to stretch the boundaries of what chili is.